Pioneer EDA Provides Education on Right to Repair; Communicates Support for Farmers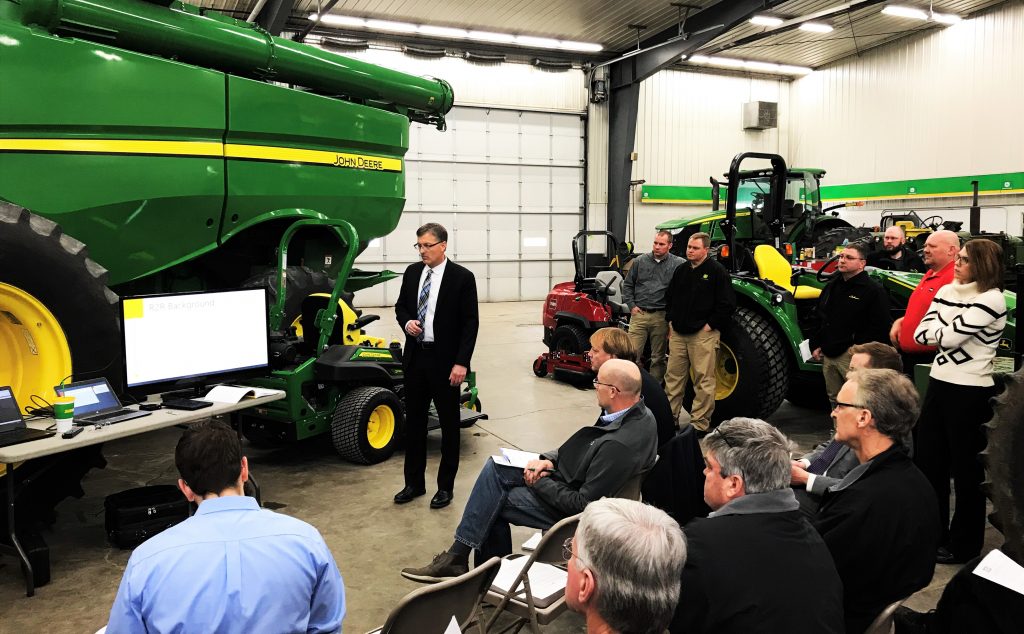 "Farm equipment dealers and manufacturers are dedicated to supporting farmers when it comes to meeting their equipment needs, reducing downtime, and maximizing productivity."

Matthew C. Larsgaard, President/CEO, Pioneer EDA
That was the message delivered by Pioneer EDA President/CEO Matthew Larsgaard to members and staff of Minnesota Farmers Union during a recent meeting focused on the Right to Repair movement. Held on January 13th, at SEMA Equipment in Northfield, MN, the gathering was also attended by representatives from AGCO, Case IH, John Deere, New Holland, SEMA Equipment, and Toro.
Supporters of the nationwide Right to Repair movement, including many ag producers and groups, assert their right to maintain, service, repair and rebuild their farm equipment themselves or at the repair shop of their choice. Addressing these concerns, Larsgaard explained that the Association of Equipment Manufacturers (AEM) and the Equipment Dealers Association (EDA) have developed a joint commitment to provide farmers with the information and tools needed to maintain, diagnose, and repair their equipment. He identified specific maintenance, diagnostic and repair information and tools that are currently available to farmers, or will be in the near future. He also asked for producer feedback from MNFU representatives.
The goal of this type of dialogue is for all parties to understand each other and meet the needs of ag producers in ways that are productive, cost-effective, and safe, while avoiding burdensome and counter-productive legislation.
If your dealership would like to host a similar Right to Repair education session with area producers or ag groups, please contact Matthew Larsgaard at 701-293-6822 or matthew@pioneereda.com.
---
COVID-19 Dealer Protections Federal Legislation Lemon Law Minnesota North Dakota R2R South Dakota