As an association member, your dealership staff is extended by an association staff working full-time for the benefit of your business. Through your association staff, dealers have access to services, information, and expertise that can be very difficult for a dealer to pursue individually, such as government and industry relations, business profiles and trends, group insurance, dealer and employee education, etc. The association staff members listed below are ready to assist you on matters ranging from daily business concerns to long-range operations.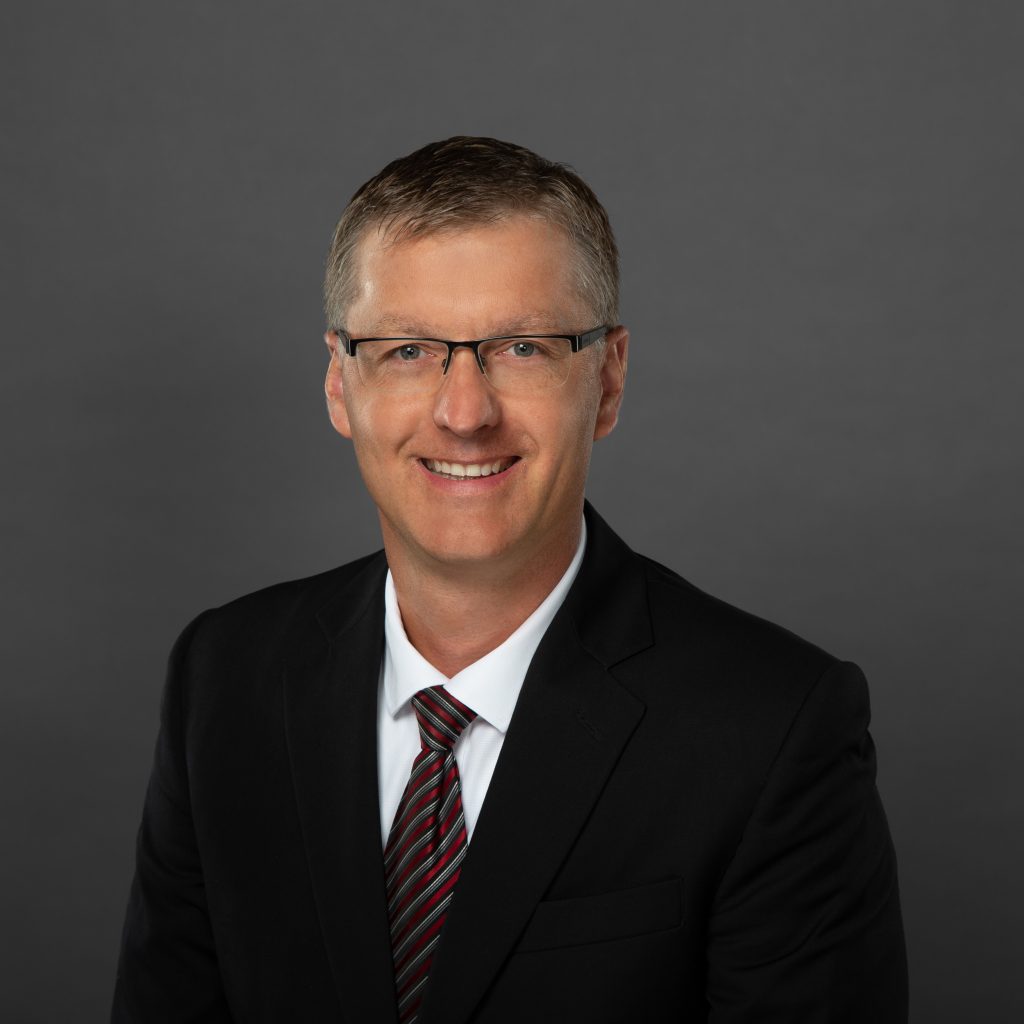 Matthew C. Larsgaard, MBA
President/CEO
Matthew is a jack of all trades. He leads the team at the Association by providing overall corporate management, maintaining government and manufacturer relations, developing strategic and long-term plans, and administering the Pioneer Healthcare Trust (to name a few). In his free time, Matthew loves spending time with his wife and daughter, working on home improvement, and driving his tractor.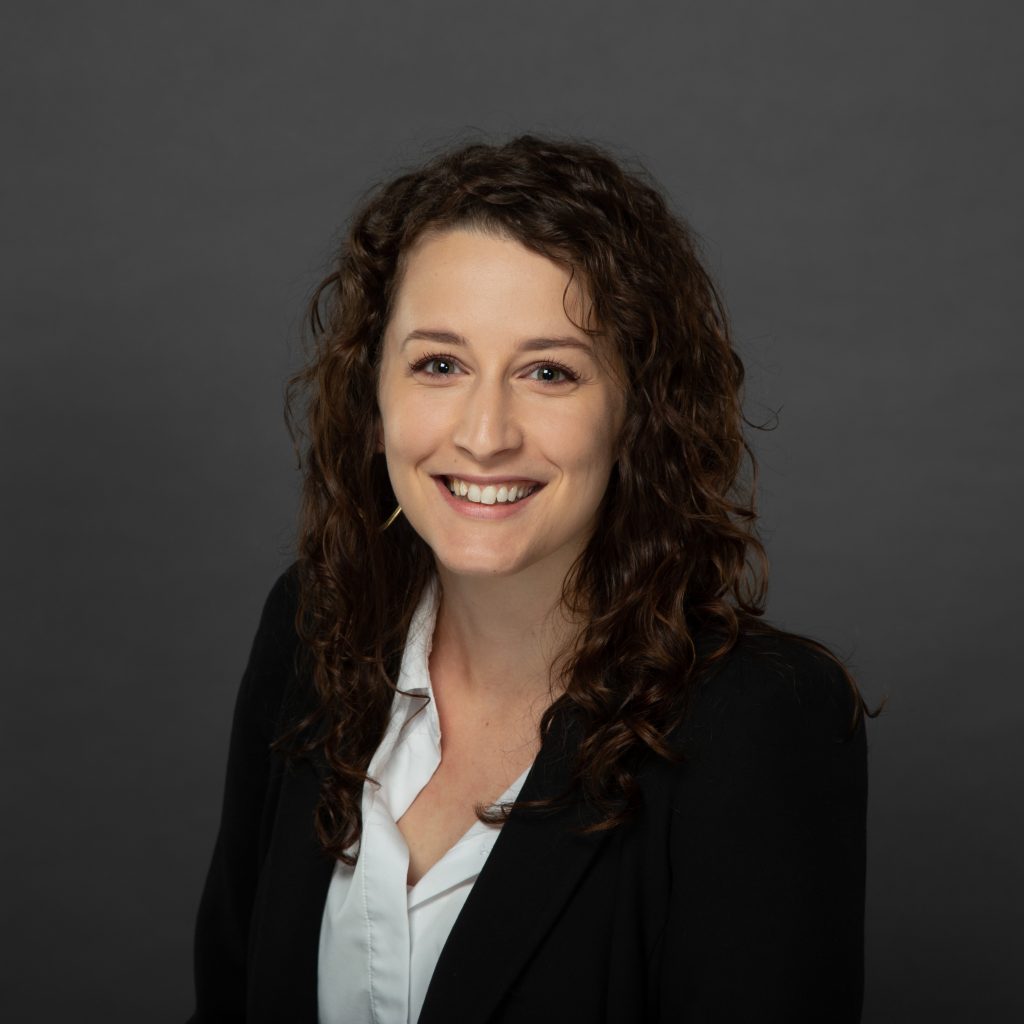 Executive Assistant
Megan is the one who can do almost anything – even the IT company tries to recruit her. She currently conducts research for special projects, and assists Matthew with the inner workings of the Association office. In her free time, Megan enjoys making memories with her kids, adventuring in the outdoors, writing songs, and studying the Enneagram.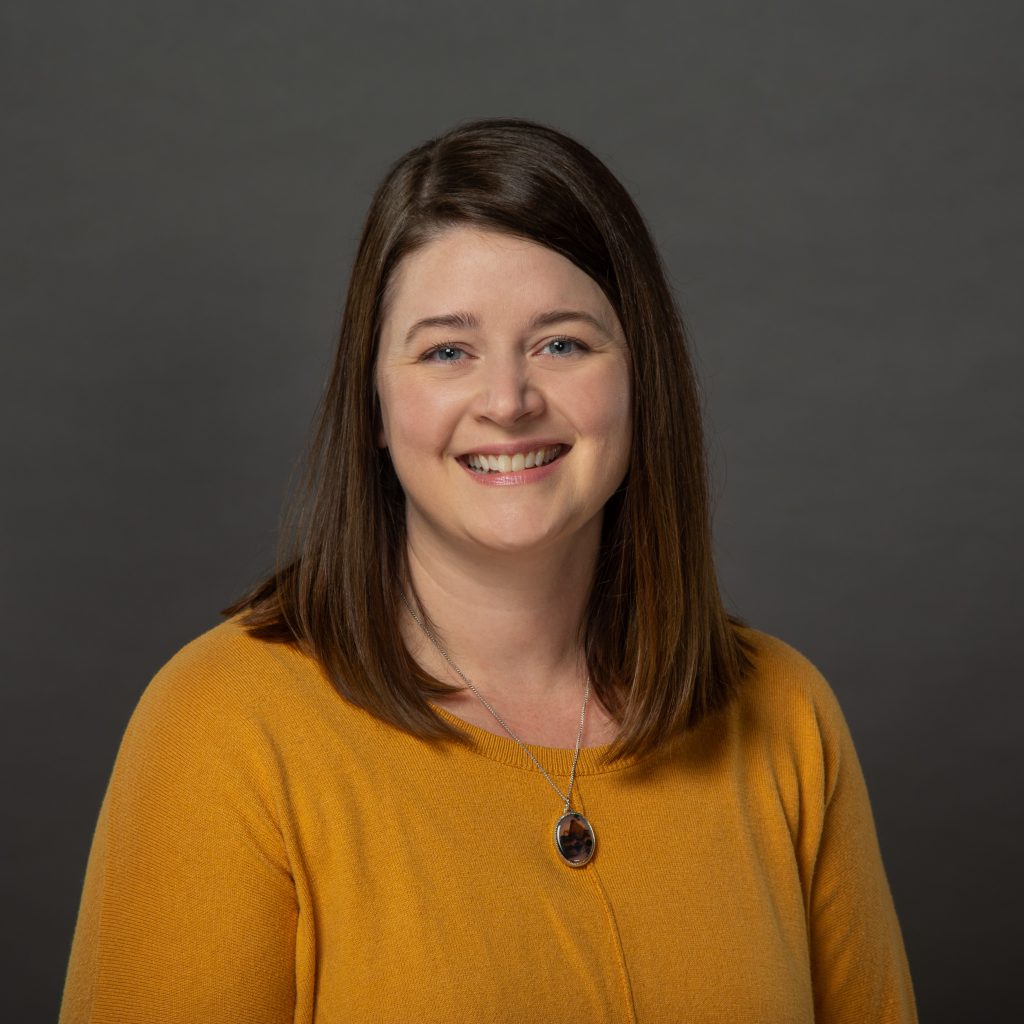 Accountant
Nicole is the office mom. She manages all aspects related to accounting, ensuring best practices are followed while keeping everyone in line. She looks forward to Colorado vacations, spending weekends at her family's lake cabin, fishing with her husband, and studying. She is most happy while serving others and strives for self-improvement.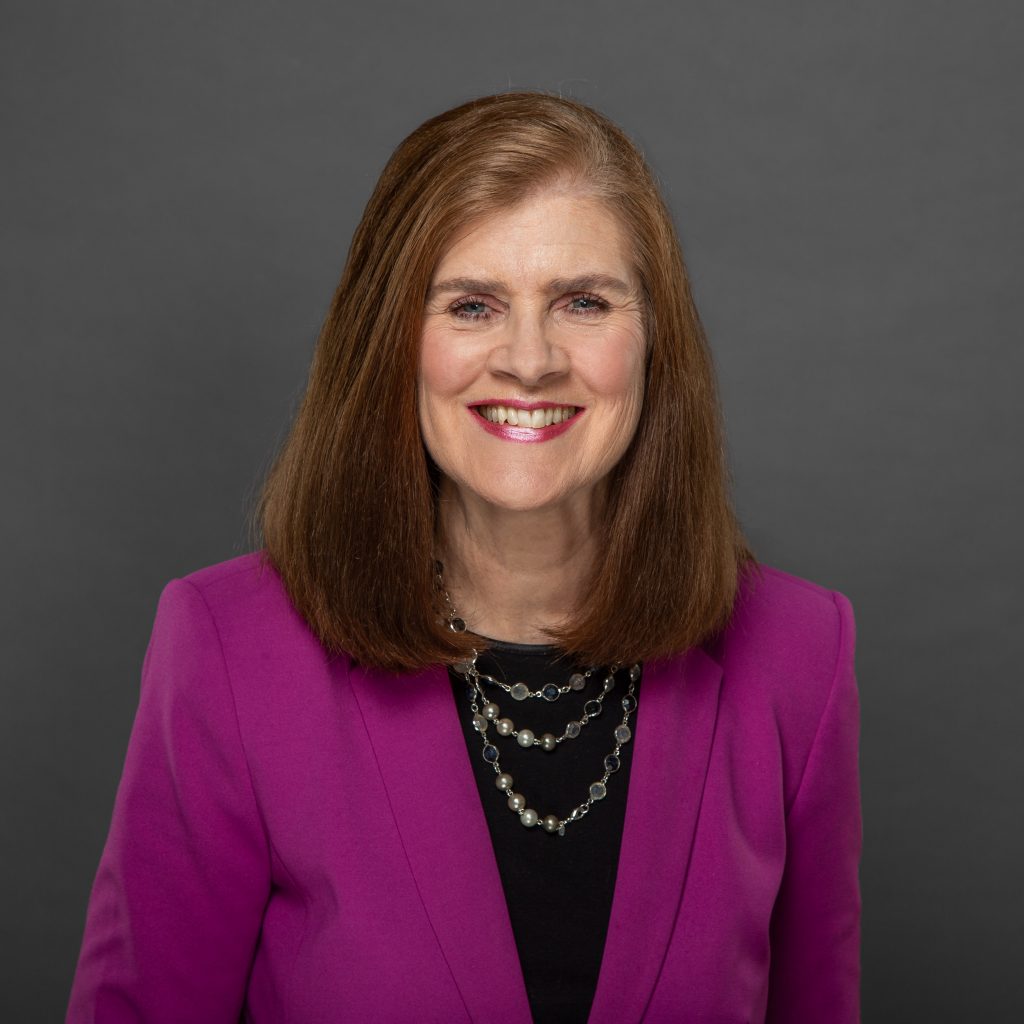 Director of Dealer/Public Relations
Carmelle develops and manages the ADAND Annual Conference, provides the members with content-rich communications, and drafts, edits, and distributes The ADAND Online.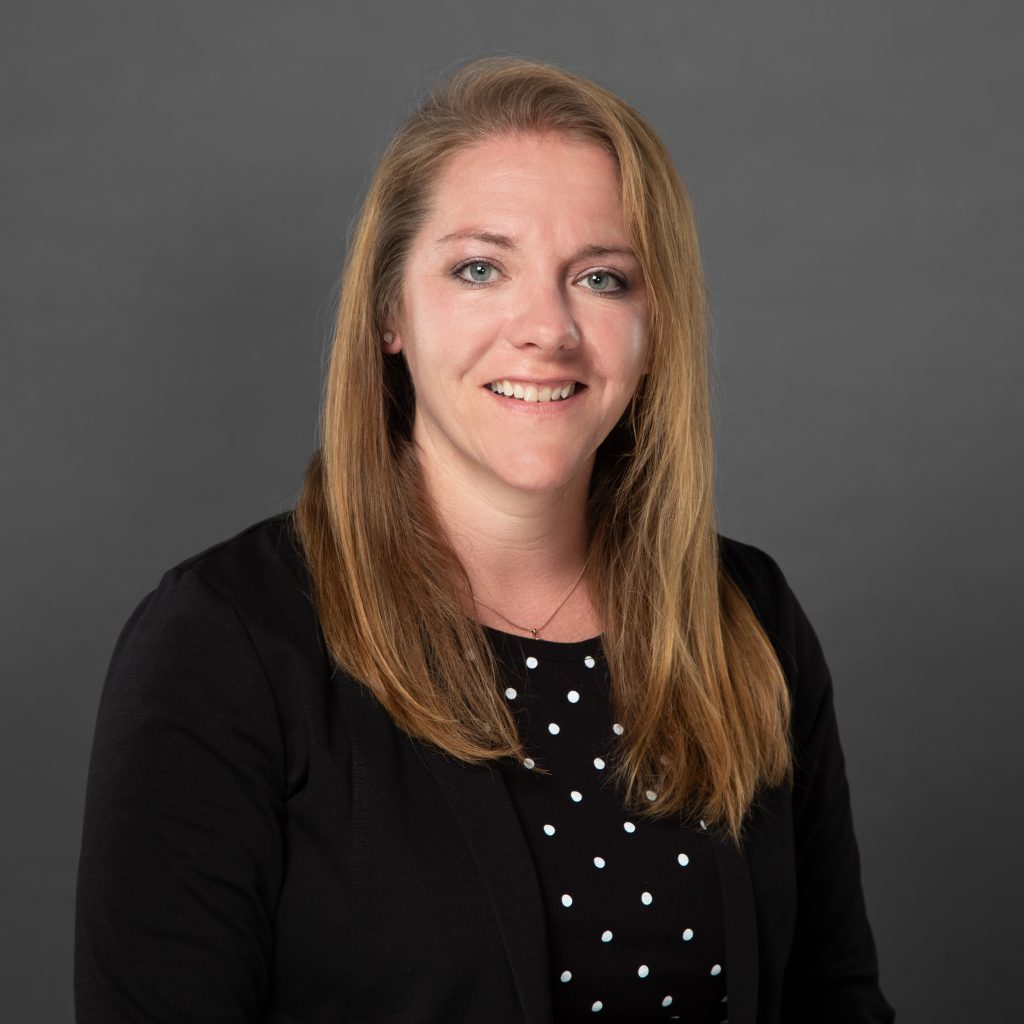 Administrative Assistant
Sherry brings an uplifting excitement to our team. She provides administrative support to the entire team, coordinates membership, and assists with the planning of the Annual Conference. Outside of work, she enjoys spending time with her family, serving at her church, going to Bible College, traveling, cooking, running, camping, playing games/sports, and anything outdoors.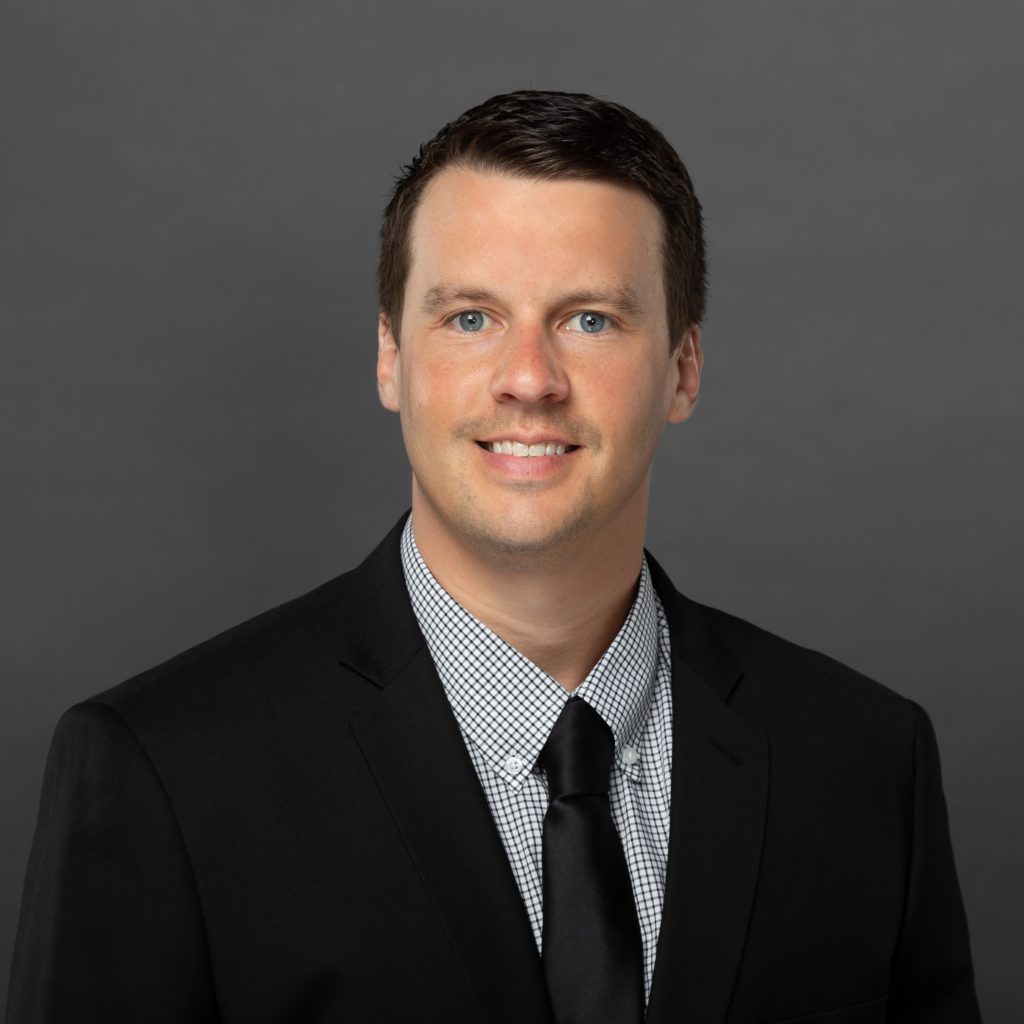 General Manager, Pioneer Promo
Nick is the cool guy. He manages and oversees all Pioneer Promo operations. In addition, he also develops and maintains relationships with the members in his territory, develops sales growth strategies, and acts as a liaison with Pioneer Promo suppliers.  In his free time, Nick enjoys ice fishing, Ranger riding, and never losing faith in the Minnesota Vikings.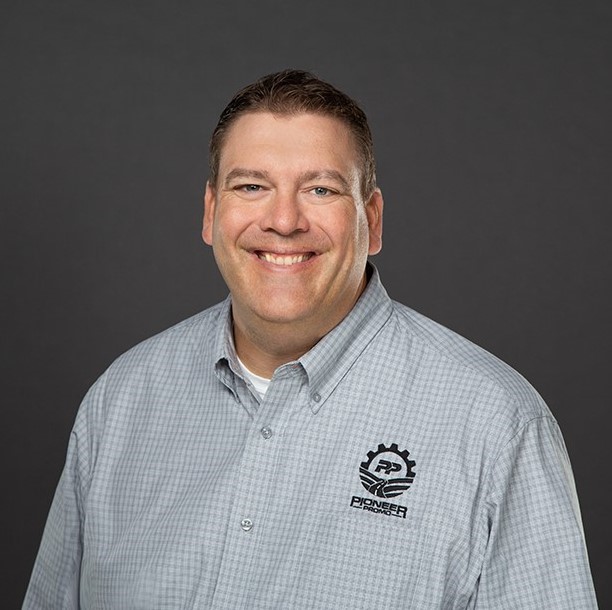 Territory Sales Representative
As the newest member of the Pioneer Promo team, Cory brings a lot of experience to the table. He spends his time developing and maintaining relationships with the members in his MN/SD Sales Territory, and works to ensure growth in sales. Outside of work, Cory enjoys golfing activities, outdoor adventures, and sporting events with his family.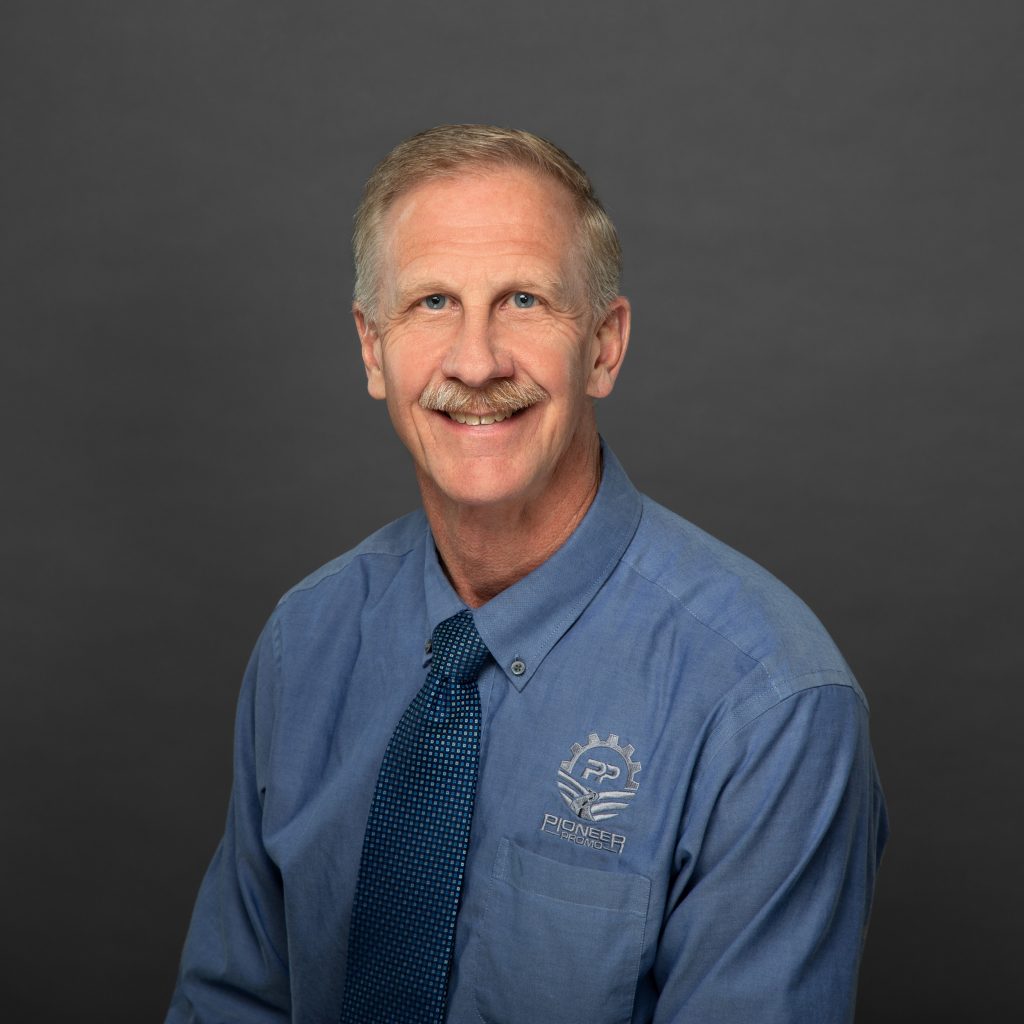 Director of Field Marketing
Keith is the Association Google for dealer history and current happenings. He spends his time developing and maintaining relationships with the members in his North Dakota Sales Territory, and works to ensure growth in sales. Outside of work, Keith enjoys lifting weights, and any outdoor activity, including bicycling and motorcycling.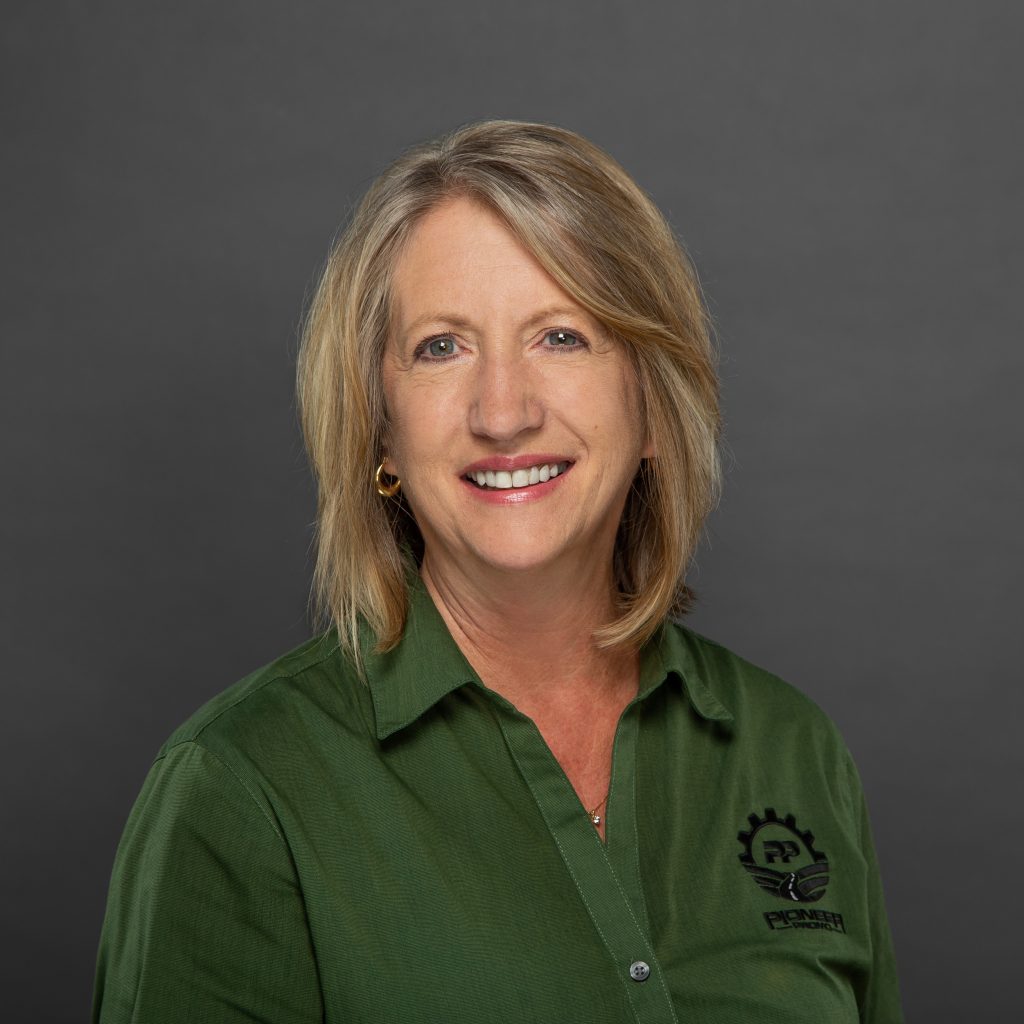 Sales & Marketing Coordinator
Wanda is one of the foundational team members at Pioneer Promo. She manages the sales administration and provides exceptional customer service to all customers. She works closely with the sales representatives and keeps well-informed of new and exciting products. In her free time, she spends time with family, attends her grandson's hockey games, and is also a die-hard Bison fan.
Sales Administrator
At 6' 2", everyone in the office looks up to Whitney! She provides sales administration by coordinating orders, invoicing customers, managing inventory products, providing customer service, and enhancing Pioneer Promo processes. In her free time, Whitney enjoys hanging out with friends and family, working out, cooking and baking, and filling her time with outdoors and sports activities.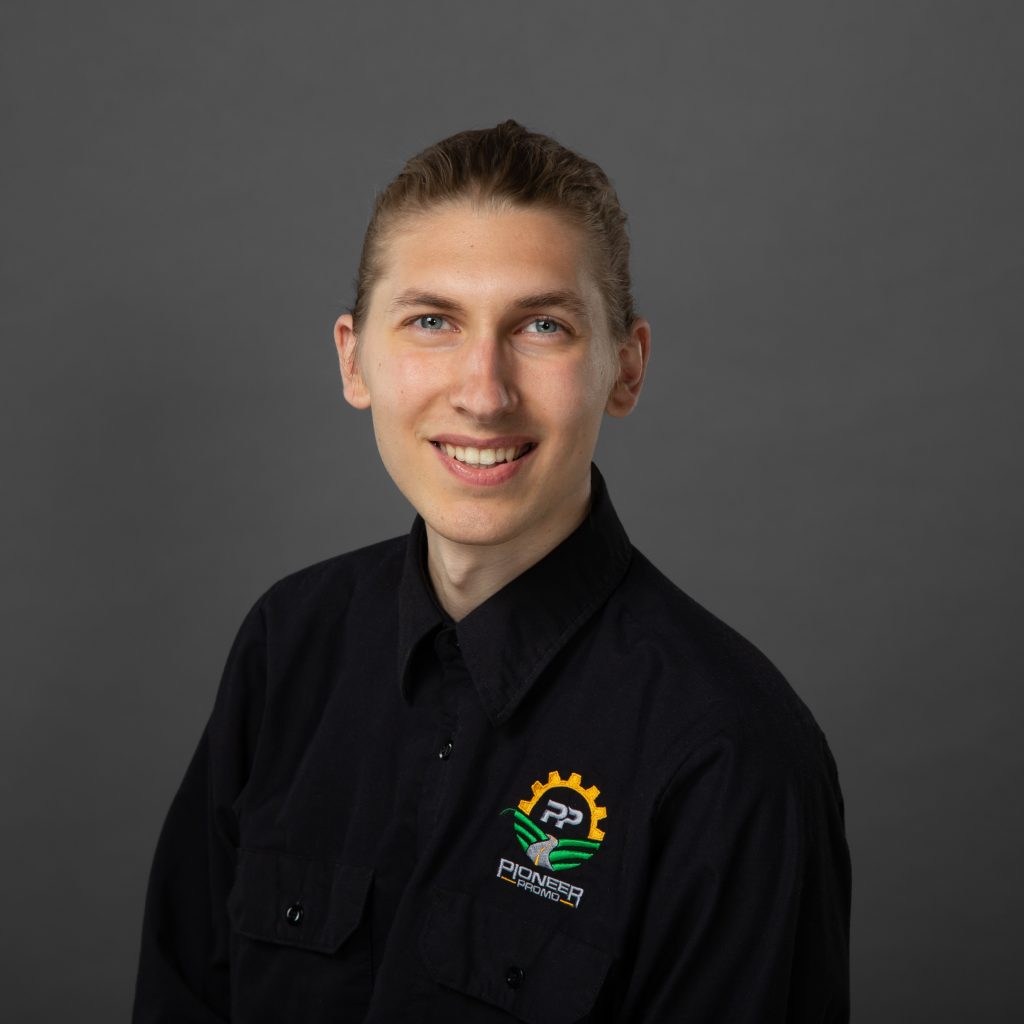 Digital Marketing Specialist
Josiah is an entrepreneur. At work, he provides graphic and web design services, and manages our social media. Outside of work, he is a photographer and artist. He enjoys adventuring through and capturing breathtaking images of the Midwest, creating music, and strategizing ways to market his products.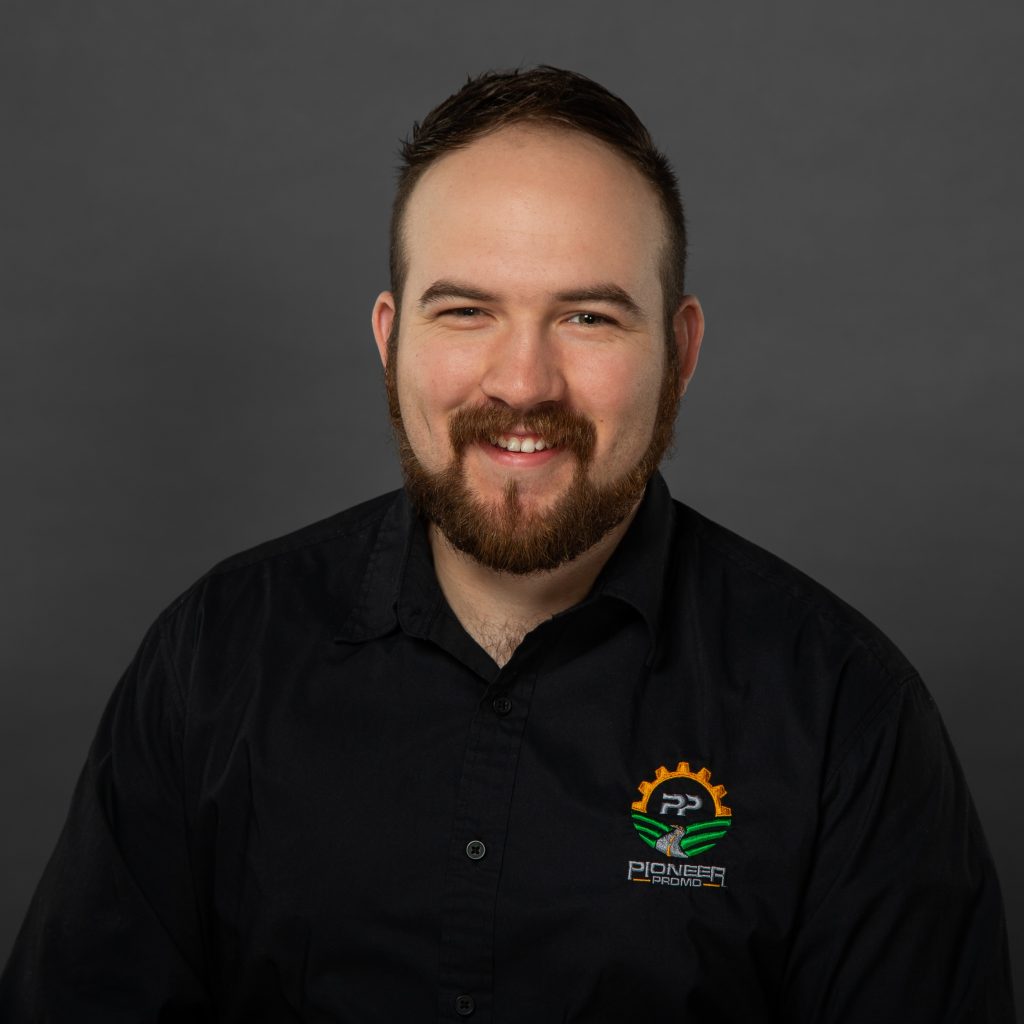 Digital Marketing Specialist
Jon is also an entrepreneur. He creates and maintains the Pioneer Promo websites, manages SEO and digital marketing, and develops email campaigns. When not at work, he spends his time growing his personal business, traveling with his wife, and learning new skills. He speaks Spanish fluently and to date has traveled to 10 countries and all 50 states.