Pioneer EDA Endorsement Policy:
Only companies offering quality programs at highly competitive rates will be considered for an endorsement.
Primary emphasis will be given to service offered dealers when considering an endorsement.
All endorsed companies will be required to obtain and maintain an Associate Membership with the Pioneer EDA.
All endorsed companies will be subject to an annual review by the Board of Directors of the Pioneer EDA and Association Services, Inc.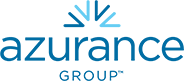 Money is one of the main stressors for your employees, at work or at home.  Protect your employees' health and financial wellness with products from Azurance Group.  Choose from Critical Illness, CancerCare, Hospital Indemnity, Identity Theft, Medical GAP Plans, Short & Long Term Disability, Accidental Death & Dismemberment, and more.
Want to know more?  Call 800-575-9643 or visit www.azurance.net.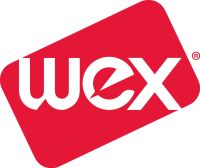 WEX (formerly Discovery Benefits) simplifies employee benefits administration so our employers, participants and consultants can focus on the things that matter most to them. They offer a variety of tax-advantaged accounts to help employees save money and stay healthy — without all the complexity. They also simplify the process of obtaining and maintaining active COBRA coverage during life-changing events, making it easy for everyone to stay covered.
Reach out to Tiffany Citterman, Sales Director, at tiffany.citterman@wexhealthinc.com or 507-530-1614 (cell) for more information.
With outstanding financial history and stability, and a fast and fair claims service, Federated Insurance provides loss control services, property and casualty insurance, and safety programs to the members of Pioneer EDA.
For more information contact Jordy Christian at Federated Insurance, 701-367-7473 (cell).

Your customers want to text you. Let them! Engage with your customers where they are – texting on their phones. Double your leads, generate online reviews, and capture payments – all via text. The texts flow into your Kenect text inbox (like an email inbox, but for texts).  You can respond to them, intelligently route them to individuals, teams, locations, or departments AND even create auto-responses.  It's the best business tool you're not using.  For more information, text or call us at 888-972-7422, email info@kenect.com, or visit www.kenect.com.